Got your attention? Yeah, cos we all like cheap. And we all like magic, errrrmm, don't we? Well, OK, maybe it's not magic then, maybe it's chemistry but then they used to be the same thing once upon a time
Anyhoo, I'm sure like me you've all struggled on with various allegedly quick and simple rust removal techniques and applications. The Frosts catalogue is full of nicely-packaged products claiming a straightforward road to removing the dreaded ferrous oxide from our precious cars. Some of them even work. What I'm offering isn't nicely packaged, and it's no revolutionary compound of uber-science. What it is is good old fashioned humble citric acid.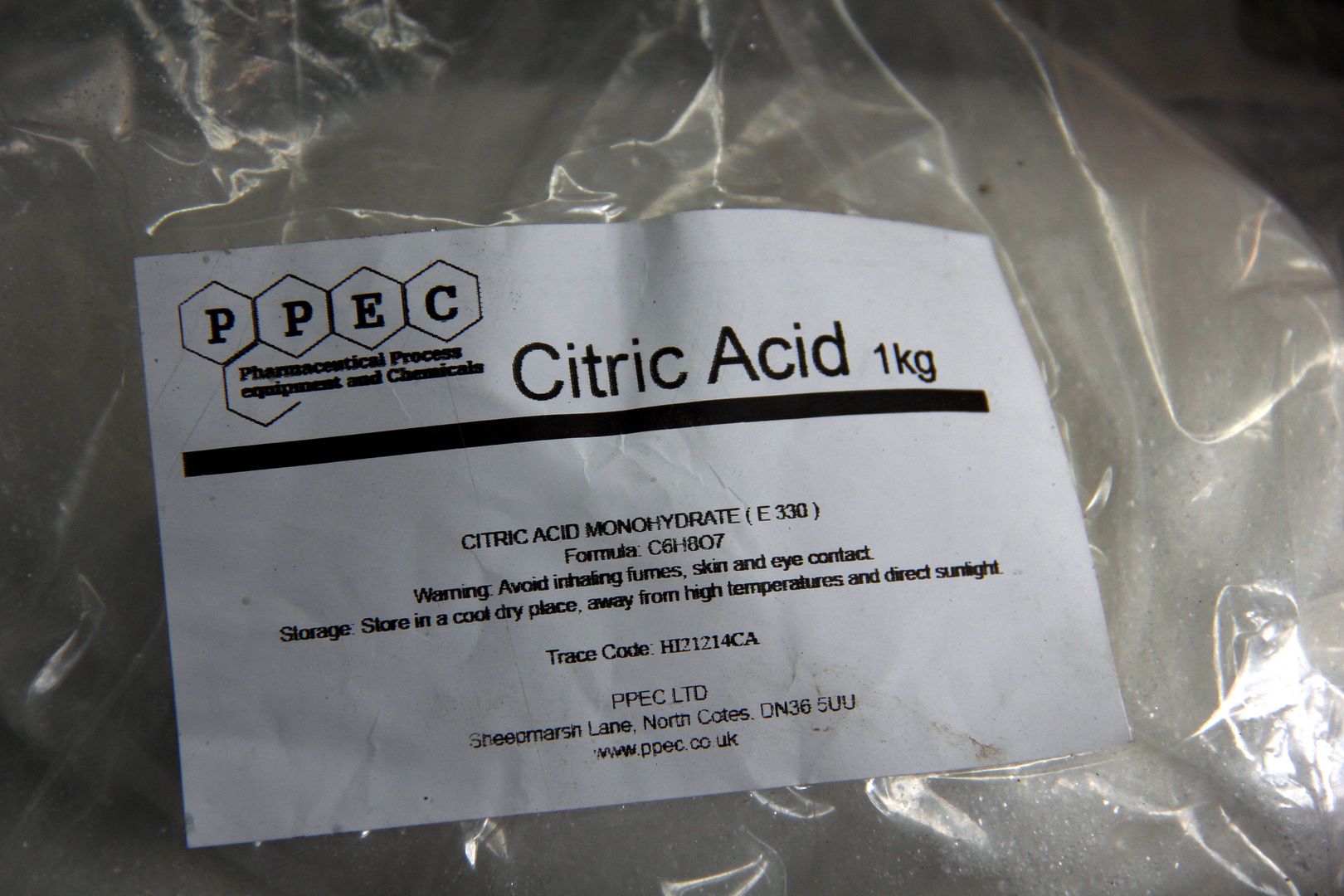 Yep, the stuff they use in bath bombs and kettle descalers. You can buy a kilo of the stuff for a fiver on eBay, which makes it markedly cheaper than any proprietary rust convertor. I wasn't sure if I believed it, so I bought some and got hold of the rustiest, mankiest piece of car I could find to test it on. After all, no point in trying it on something easy, go massive or go home. So I present to you a spare fuel pump shield bracket thing, easily the most gruesome bit of iron I could lay my hand on;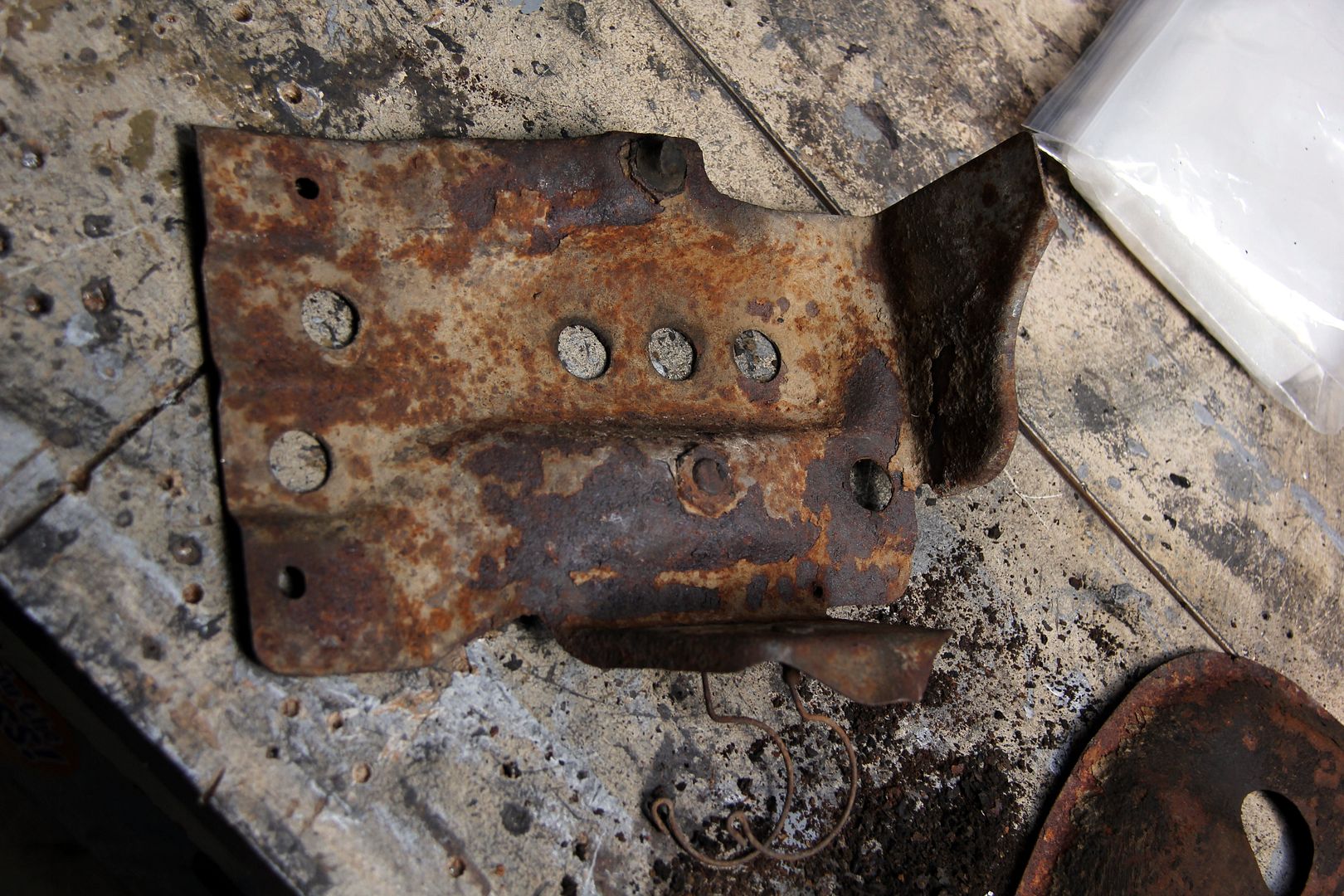 Pretty bad, ain't it! I did no prep to it beyond scraping off the worst of the oily gunge that had accumulated in places (but by no means all of it). Like I said, if it didn't work on this, it wasn't worth bothering with...
So, the treatment couldn't be easier. I mixed in two cups-worth of citirc acid granules and dissolved it into a washing-up bowl full of water. I used warm water just to make it easier to dissolve the granules, but it's not essential. I used a plastic Tommee Tippee kiddie cup simply because the kids have grown out of them and I thought I may as well find a new use for them. So you end up with a solution that to all intents and purposes looks like water. Then just place your rusty items in it;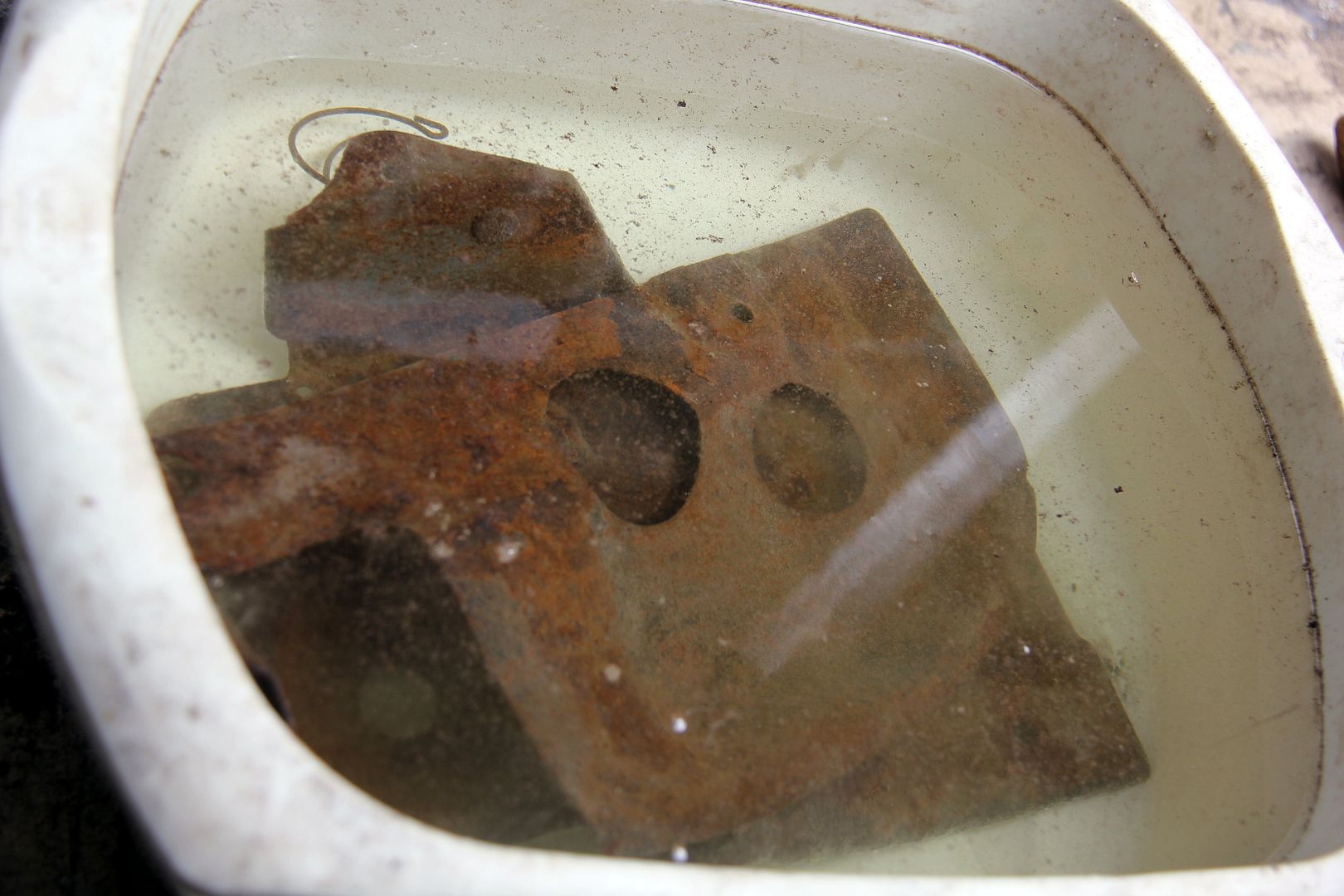 ..and leave to soak. That's it. Nothing else is needed. The actual immersion is unremarkable; if you're hoping for froth and steam, you're going to be disappointed. Other than a few desultory bubbles, nothing happens! I was wondering if I'd been sold a pup. After a few hours though the fluid has gone distinctly murky, so it must be doing something...
And after a day or two, it's completely gruesome!
The guy who recommended the process said to give the parts a bit of a going-over with a wire brush every so often, which I did at first but then forgot about cos I was at work. So eventually, after a few days you can hoik the pieces out. Oh dear... has it worked?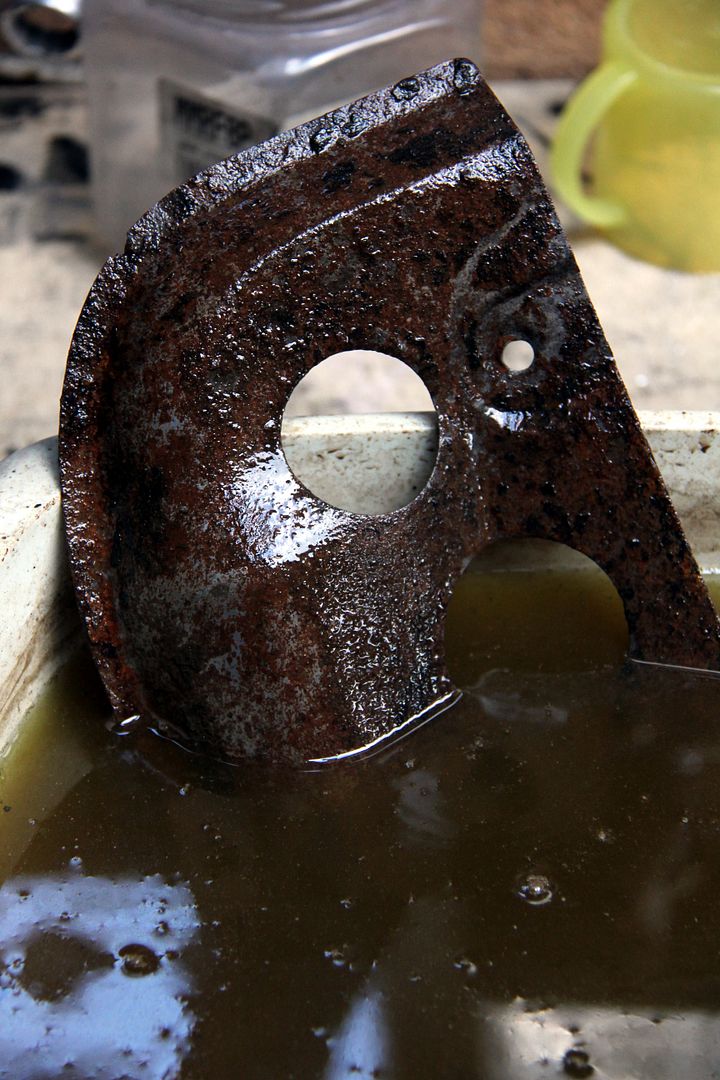 Doesn't look like it at first, but a hose down with clean fresh water removes most of the "rust" still clinging to the metal, and just brushing it down with a normal household brush (nylon, not even wire!) leaves you with...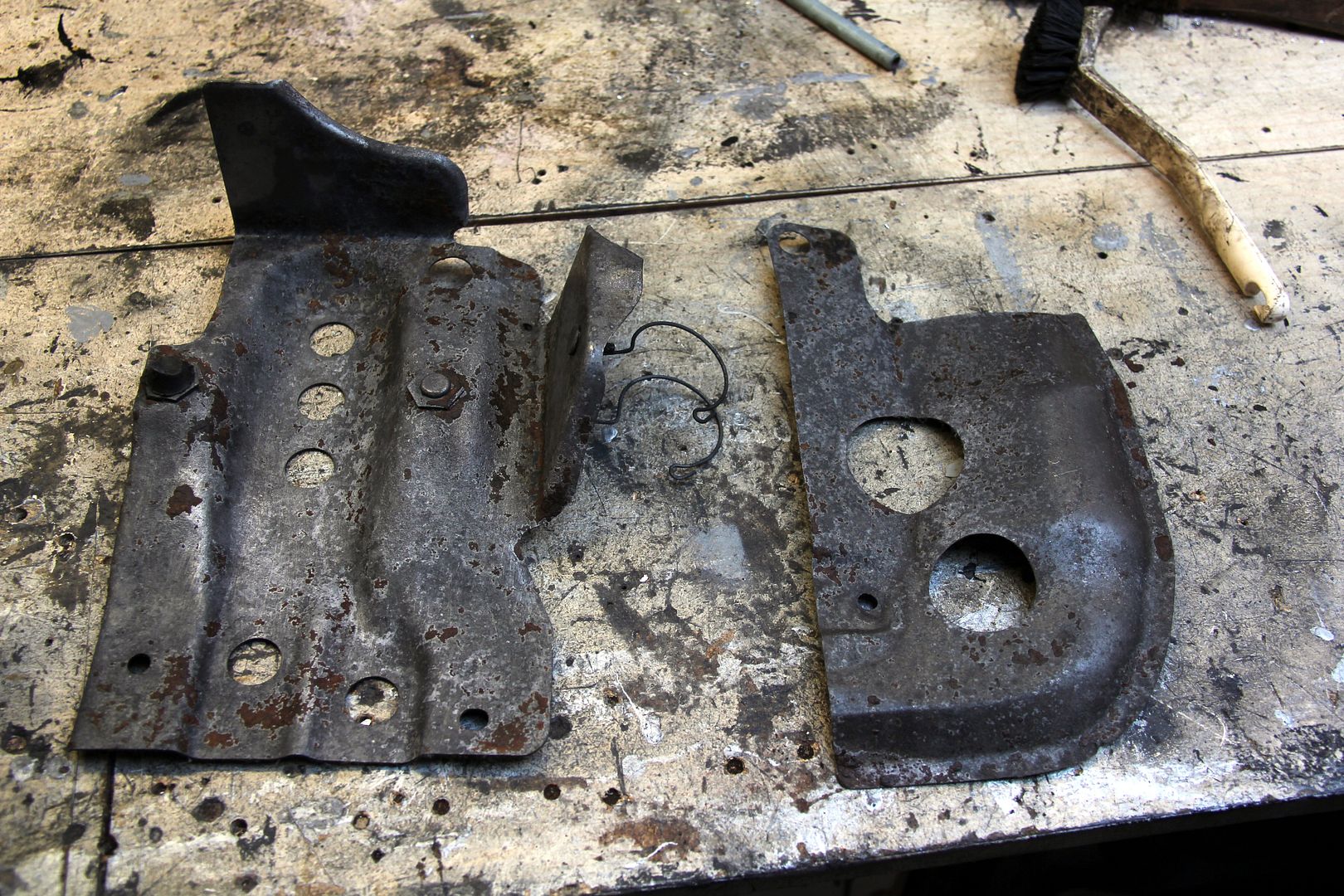 Holy baby Cheeses! I promise these are the same articles as in the first couple of pics. Hard to believe, innit? There were still a couple of flakes of rust in places where it was really bad, but a second bath cures these. And it's as easy as that; no work, no scrubbing, not really any mess. Just drop stuff in the bath and leave it for a few days to a week. And rinse. Easy as that.
What are you waiting for?
Just for an encore, mid-way through the week when the solution had turned black and disgusting, I added a few other bits just out of scientific curiosity. Really to see if the solution's efficiency degraded over time and use. I popped in a caliper bracket, which was too bulky to fit entirely under the surface;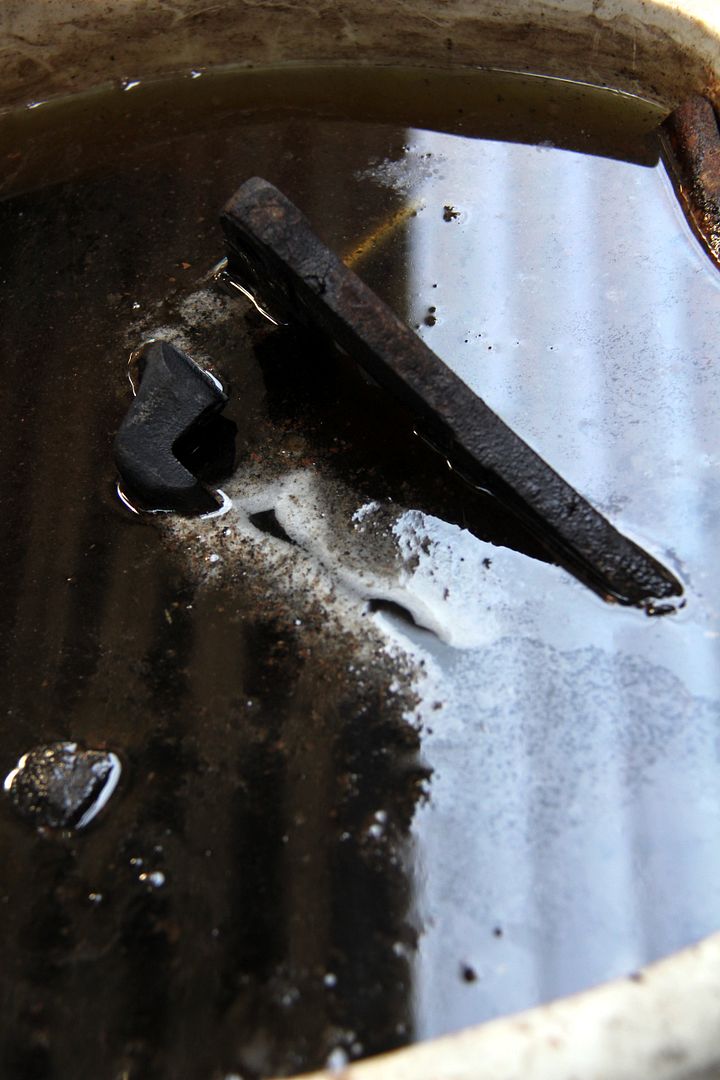 And the end result;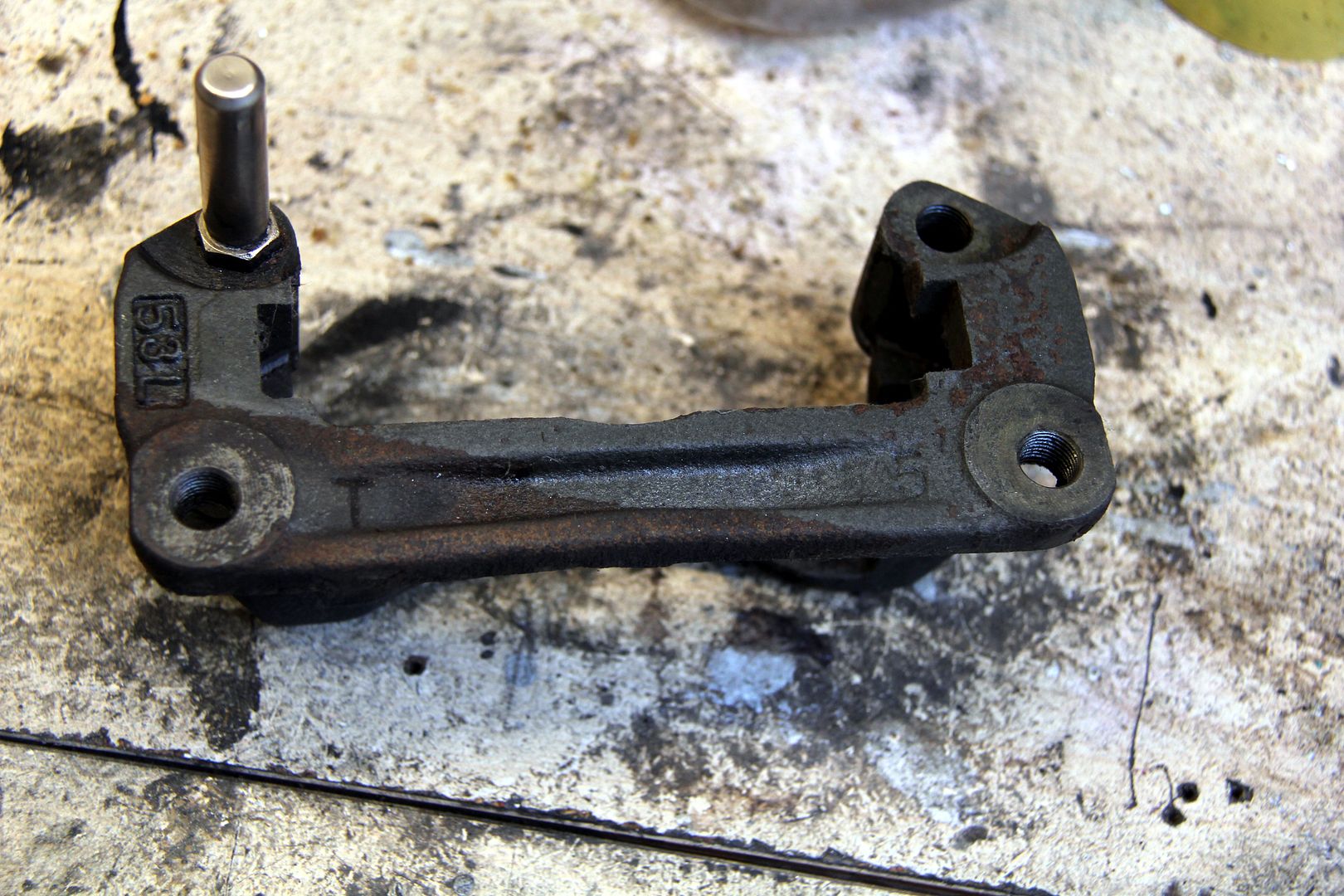 Hey presto! Saves a fortune on all those potions and applications and it's the best-guarded secret Frosts never wanted you to know! Only caveat is it strips every ounce of protection away, so once you rinse the items down, they will start to surface rust again quite quickly in atmosphere unless you grease/paint/whatever them for protection
Hope this helps you guys,
Nik