so i take it your tubbing the 32 wagz??
---
That would be the correct answer tubbing on the cards at some point.
'Dont fear the rotor'
---
Another car to add to the collection. You will probly recognise the car off here.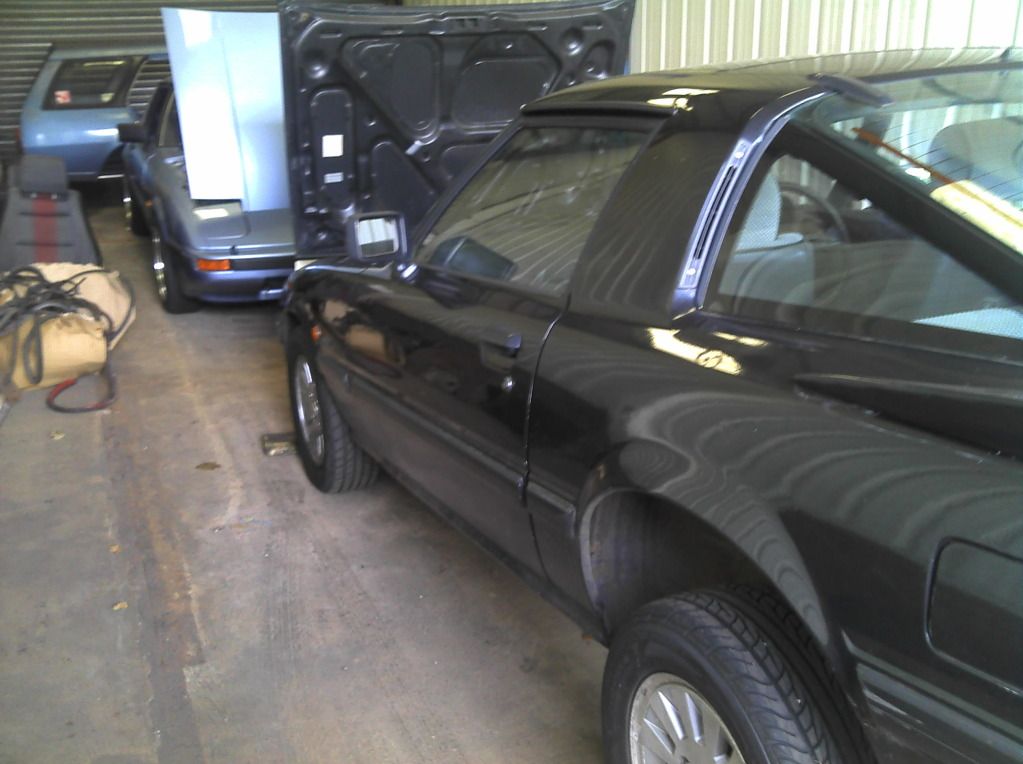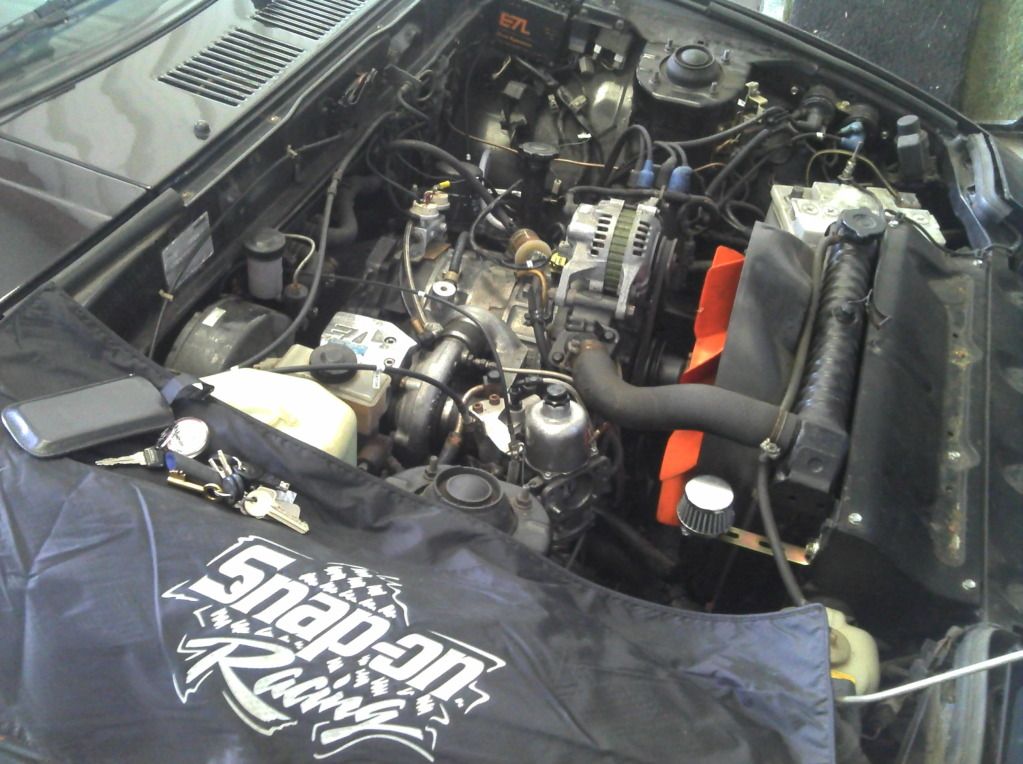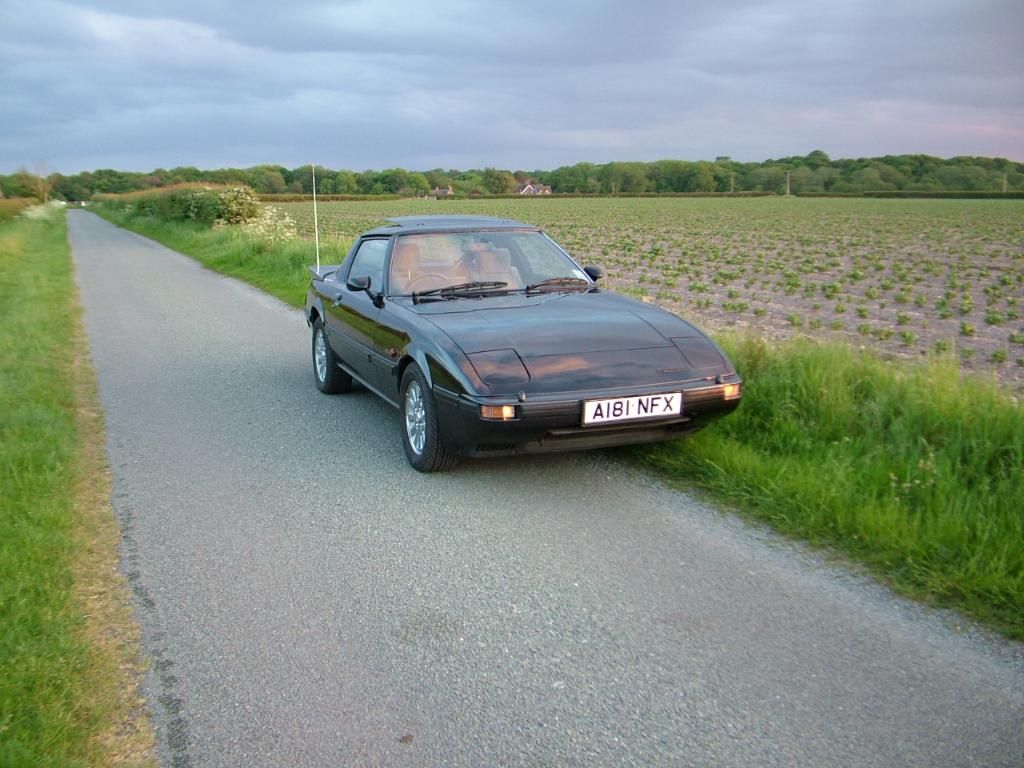 'Dont fear the rotor'
---
Rotor hoarder!
Nice score on all accounts
Series 3 13b EGi 6 port, Tender Blue
Series 2 12a stock, Silver
Series 1 RX2 12a, Herschel Orange
---
Bit of an update.
Tax ran out on the series 2 at begining of the month so thats the car off the road for the winter and now the fun begins. Bring on the polybushes and porting plates.
I think im developing a bit of a problem as i will be taking delivery of another car tommorow.
It was a non-runner ebay special for cheap cheap cheap.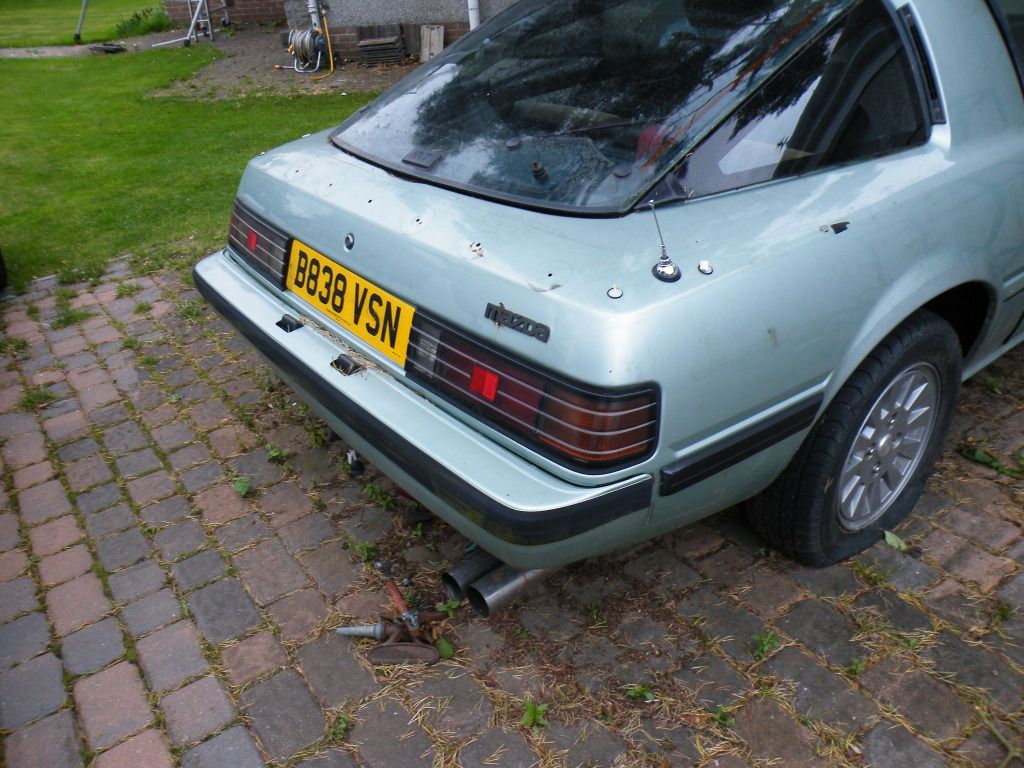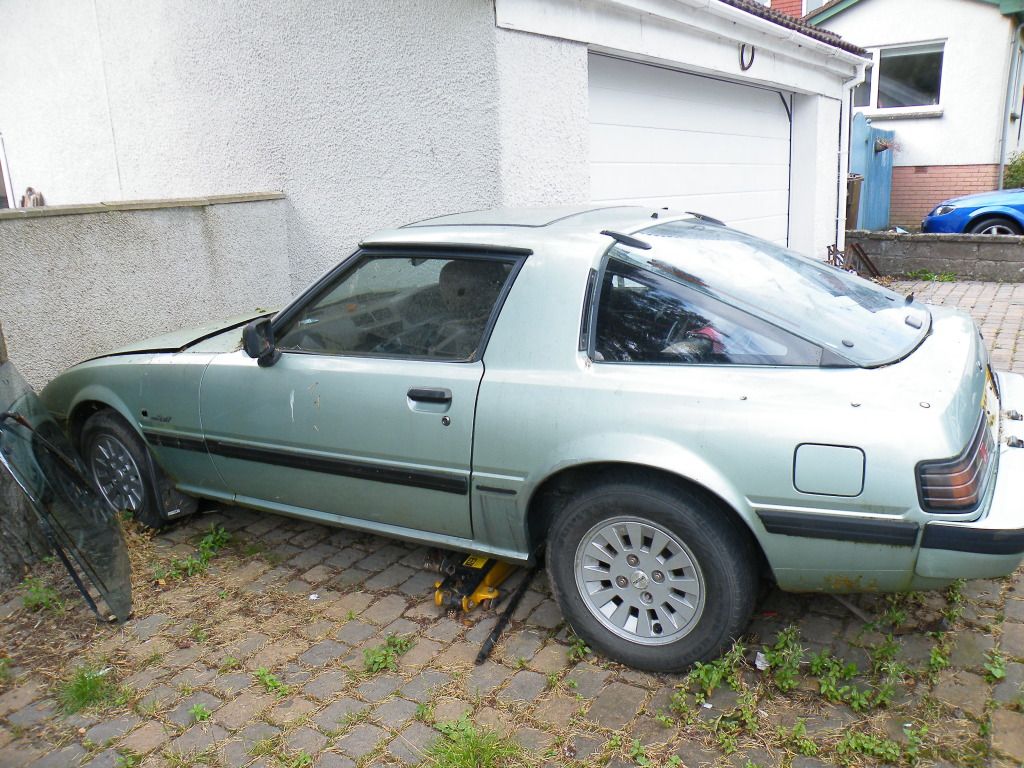 'Dont fear the rotor'
---
Been having a poke around with a screwdriver and its looking grim for the poor old girl. If you go down to the lock up at night and listen im sure you can here the car fizzing as it slowly rots. Only going to be good for parts really, iv got chunks of floor and sill all over my freshly swept garage floor. Its a shame but atleast she will keep other rx7s on the road as she holds a rotary donor card in here glovebox.
'Dont fear the rotor'
---
Bought this of ebay australia the other day, just waiting on it arriving, its a rare momo horn push.
'Dont fear the rotor'
---
Ive got one but not the same, I wonder how many there are?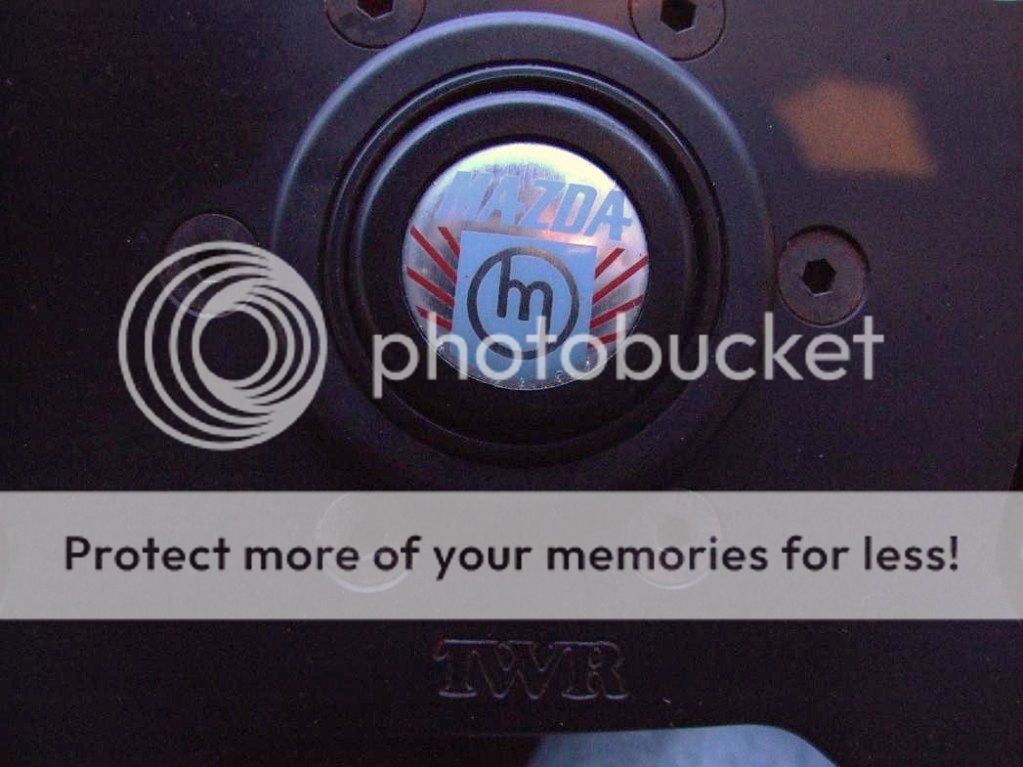 ---
that ones nice, iv never seen any before so had to buy it.
'Dont fear the rotor'
---
worth collecting, the old badges.
i have the A type autozam badge on my az3 or mx3, its red and blue with a silver A symbol.
when i was getting the car resprayed the original badge had worn off, luckily one came up on ebay
so i was able to take the old one off and stick the new one on. really looked good on the newly
sprayed bonnet
http://vanheart.deviantart.com/art/Mazd ... -310579208
---