Hey guys! I thought this might come in handy for anyone that is unsure on how to upload/post pictures on the forum
.
First make an account on a photo sharing website of your choice. Most of us prefer to use
http://www.photobucket.com
.
Once you have made an account. Log in and click one of the "Upload" buttons. You're spoilt with 2 choices!
You will then be taken to the below screen. You can either drag and drop your pictures in to the box. Or you can click the links I have highlighted and select the pictures off your hard drive location.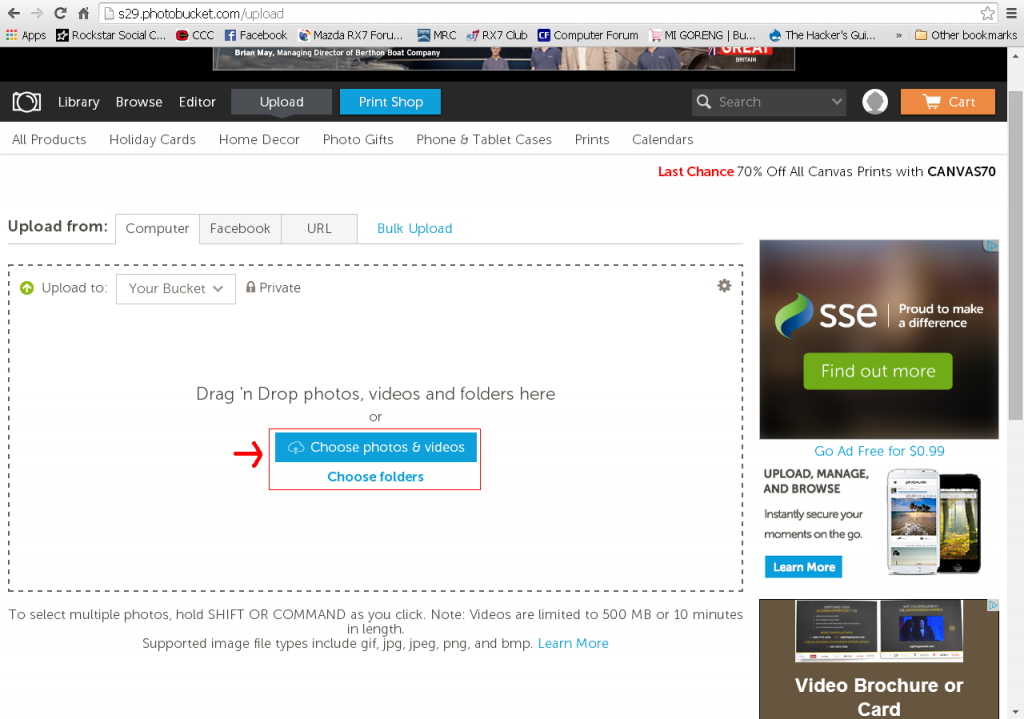 Once the picture(s) have uploaded your screen should look something like this below.
1. Confirmation of pictures successfully uploading
2. Uploaded pictures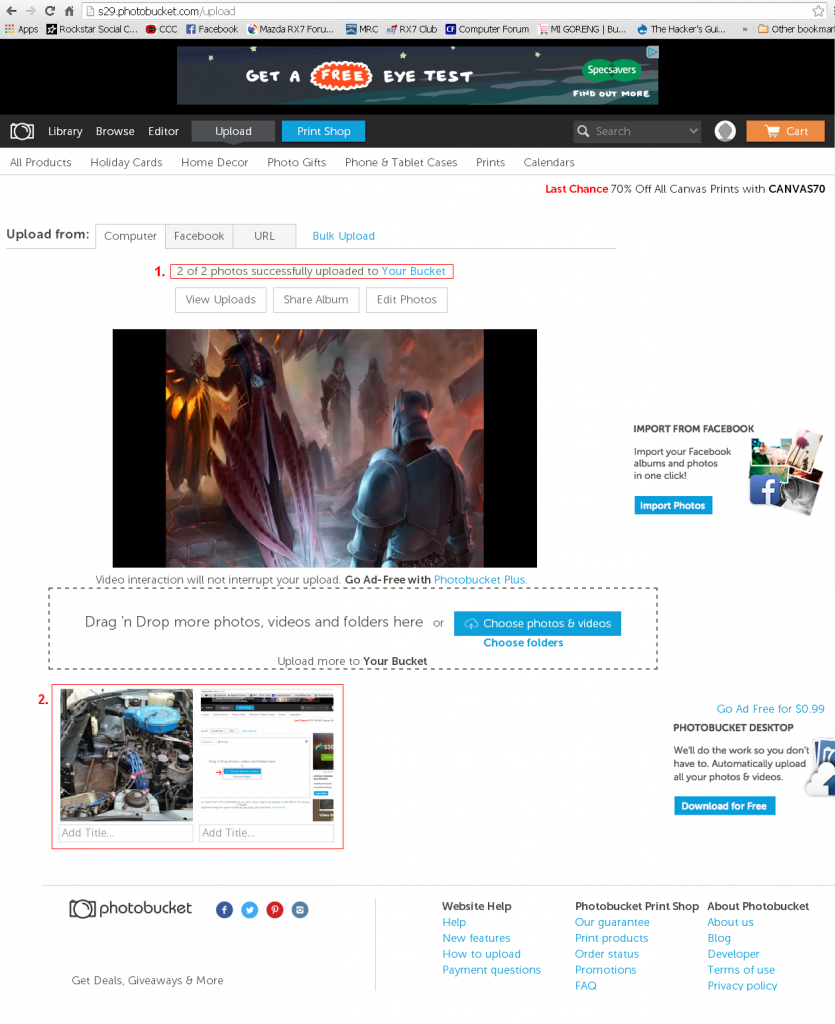 From there you can click on the thumbnail of your picture that you want to put on the forum and it'll take you to this screen. All you need to do is copy and paste the "IMG" link on the right hand side of the page. Left clicking the "IMG" link once should automatically copy it.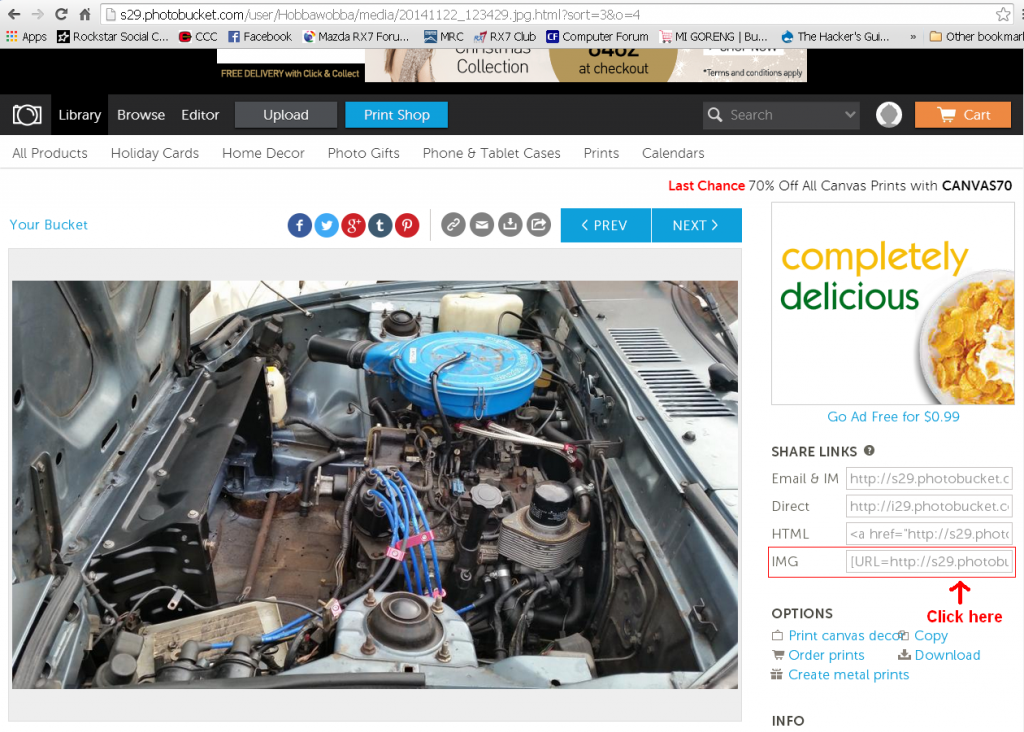 Paste it here!