Thanks for that Ian
, most helpful.............3 power feeds? Unusual
RX7 FB S3 - RX7 FC TII Vert
Rotaries Previously Owned:-
2 x NSU Ro 80s - 2 x S2 RX7s - Suzuki RE 5 - DKW(Hercules) W2000 - Norton (Krauser) Commander
---
Today 'cos the weather was agreeable, I finally got around to removing the Clarion. It has never worked anyway insofar as it turns on then helpfully displays CODE and will take no further part in any proceedings!
A work colleague has agreed to help with installing a Nakamichi replacement so before he realises exactly what he has got himself into, I'd best make a start.
First off, what the feck is this???
Wiring diagram says it's a choke coil. What does it do and do I need to retain it?
Second question ... The red main power wire takes feed from the clock! Can anyone recommend a better power source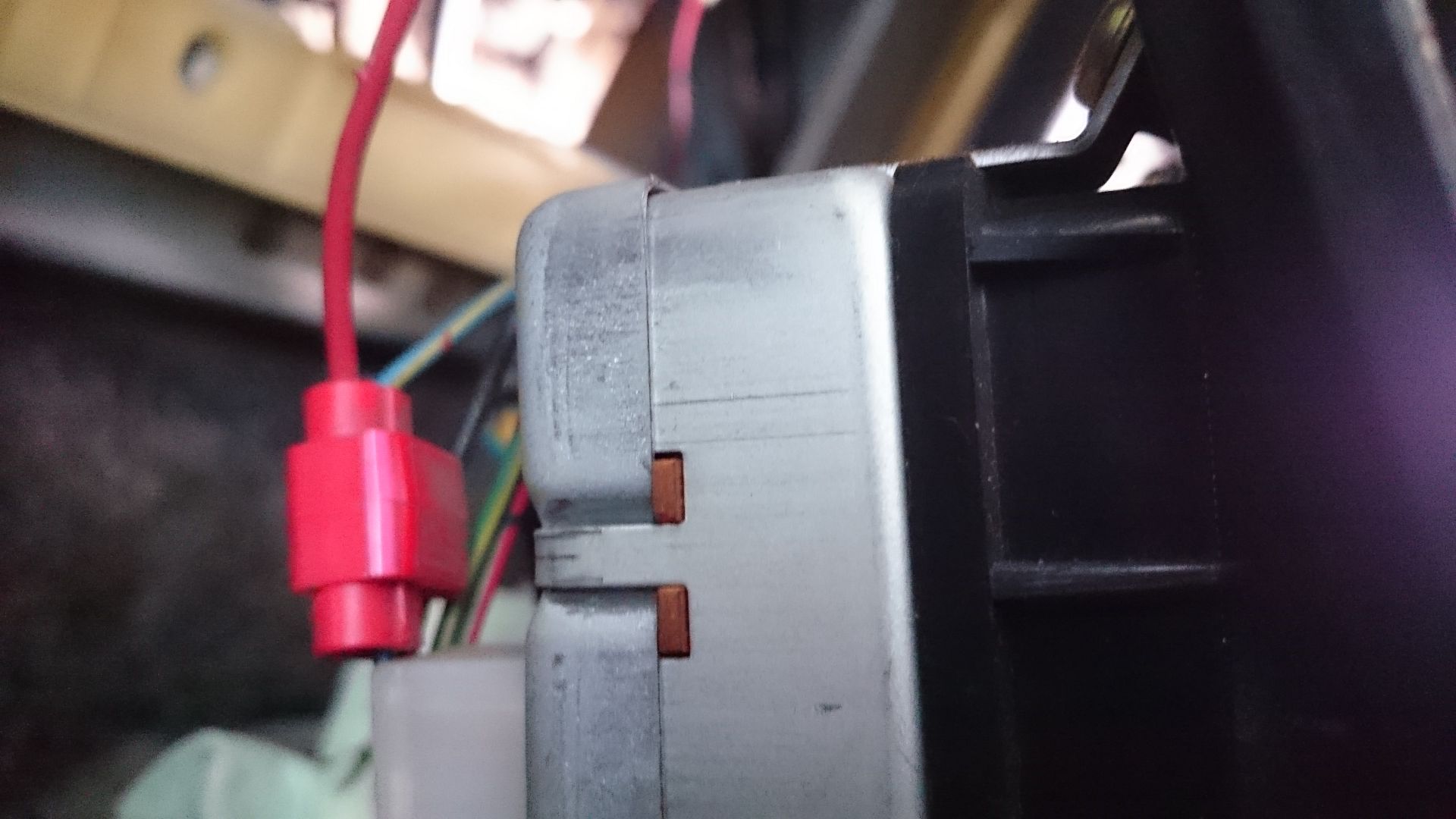 1985 Sunrise Red S3 TWR
2003 Mercedes E320 CDI Estate AMG
---
Dave,
The "Choke" (Inductor) was used to filter out/suppress high frequency interference which was caused mainly by Alternators producing AC current, modern systems have them built in.

As far as I remember, the Radio has 2 x pos feeds, one for the On/Off (normally Ignition Fed) & the other +permanent to keep clock/station settings etc.
RX7 FB S3 - RX7 FC TII Vert
Rotaries Previously Owned:-
2 x NSU Ro 80s - 2 x S2 RX7s - Suzuki RE 5 - DKW(Hercules) W2000 - Norton (Krauser) Commander
---
Thnx Pete. I can see the two feeds on the wiring diagram. It's quite helpful that the radio wiring is still labelled (for the most part anyway) so that's a help.
1985 Sunrise Red S3 TWR
2003 Mercedes E320 CDI Estate AMG
---
Taking the power feed from literally anywhere else has got to be better than using scotchlocks
Abject barabarism
---