Really sorry to hear of this Ian, really bad news. I once had a CRX that I had to scrap because the metal around the screen was shot and the a pillars were holed so badly I was amazed the screen was still in. The guy who had it before me filled the holes with black silicon paste and painted over it sodding cowboy!
1990 Mk2 Jetta, coilies, Corrado interior, daily ongoing project
1979 RX7 SA restoration to save a scrapper
---
Holy crap!!!! I´m speachless...
---
Oeps iTS good You find iT out that was dangerous A style
Whit a accedent youre lost.
Rx 7 FB 81 blw
Rx 7 FB 85 GSL Zw USA
RX 7 FB 85 Zw USA
RX 7 fb 85 v3 TB USA
RX 7 FB 85 wit
RX 7 FB 85 SB
RX 7 FB 83 Donor
RX 7 FB 85 T T donor
Rx 7 SA 79 Rood
Mazda B 1800 81 tweety 12a
Mazda B 1800 81 yogi bear
Mazda B 1800 80 Silvester
---
Ian that has shocked me, after all your hard work and you then uncover that, what a shocker.
Mark7p
---
Jeez Ian. That's terrible.
The RX2 and RX3s were reknowned for rotting out around the front and rear screens. It seems the FB didn't escape that fate either.
Sorry, just spotted this thread
Back in sunny France
---
Just seen this thread and cant really add anything but say, I am going to check mine all tomorrow! Huge Shame.
The beauty of a living thing is not the atoms that go into it, but the way those atoms are put together.
---
Thread resurrection!
Having learned a lot from reading this thread of Ian's last year (thanks Ian), one of the first jobs on checking my newly acquired KIMI 2 was to take off the side trims and take a look underneath. Luckily, with the help of fellow enthusiast Ian Mothersole, I used a strong hook tool and managed to get the side trims off without breaking the 3 clips each side. I knew there would be some rust under there, as the windscreen had cracked and there were some tell-tale rust signs. Here's what I found on the passenger side (the driver's side windows pillar is not really a problem) ;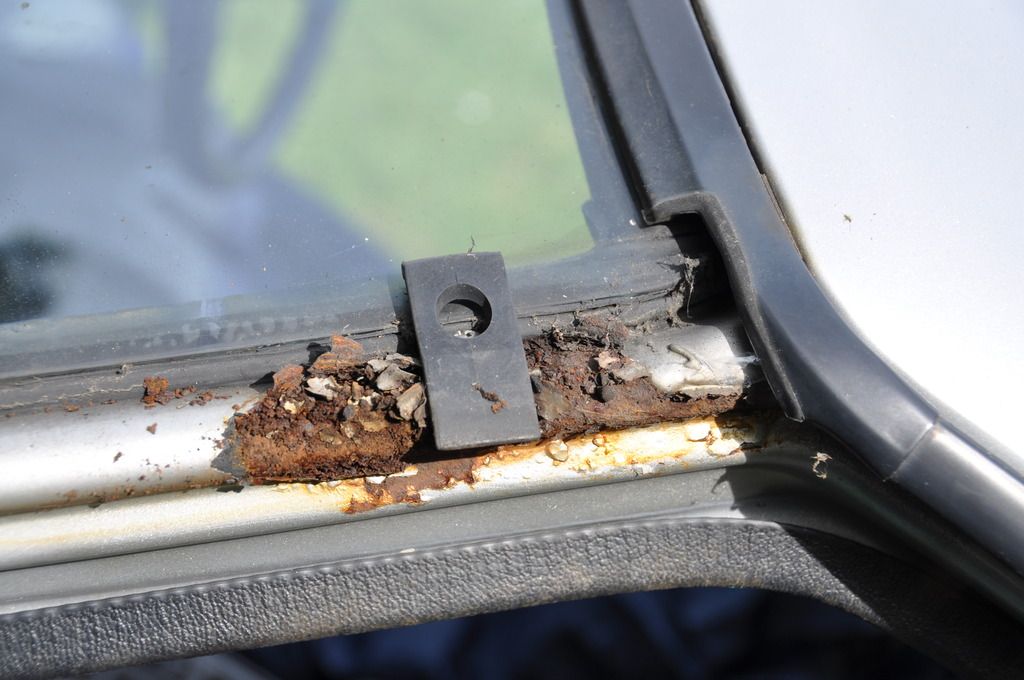 Plus, same rust further down on driver's side;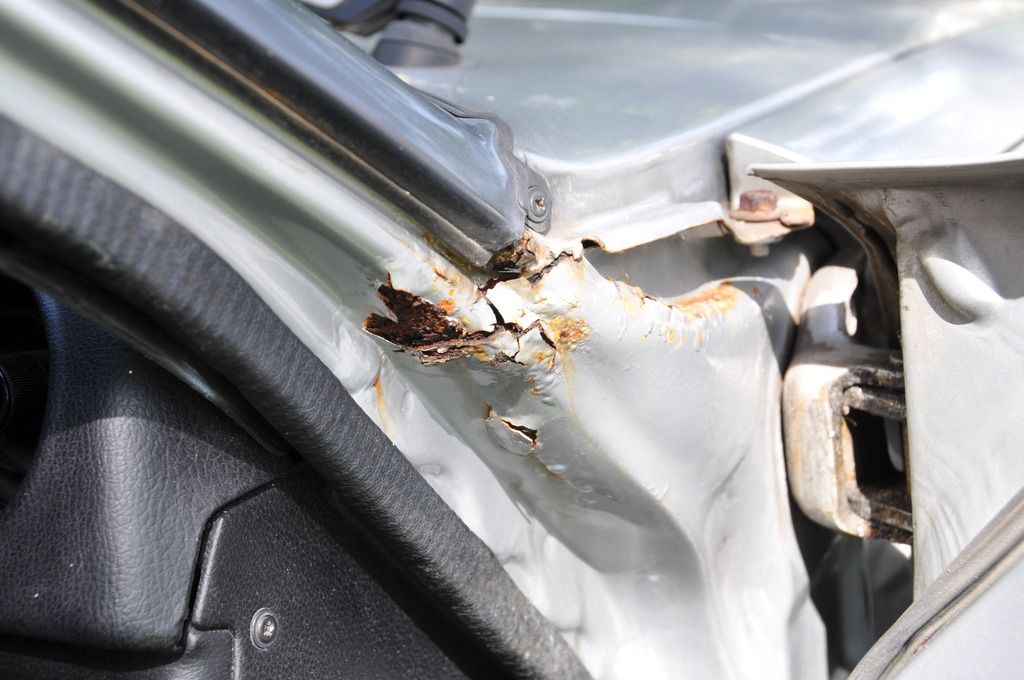 Once the passenger side was roughly cleaned up, there were no signs of perforation, just heavy rust;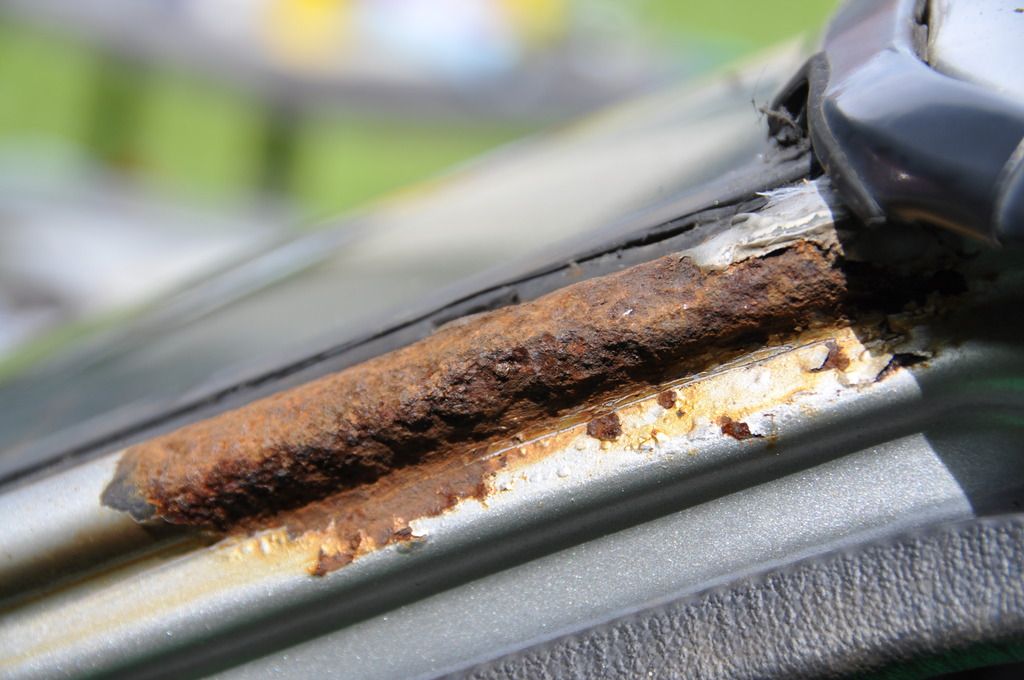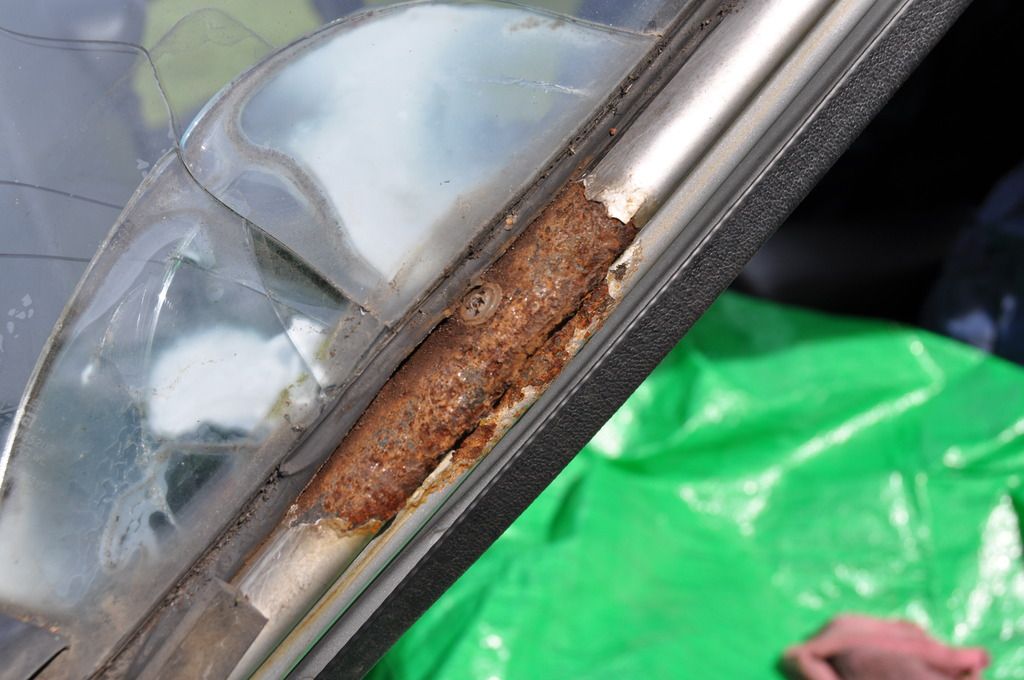 But the driver's side does have some holes....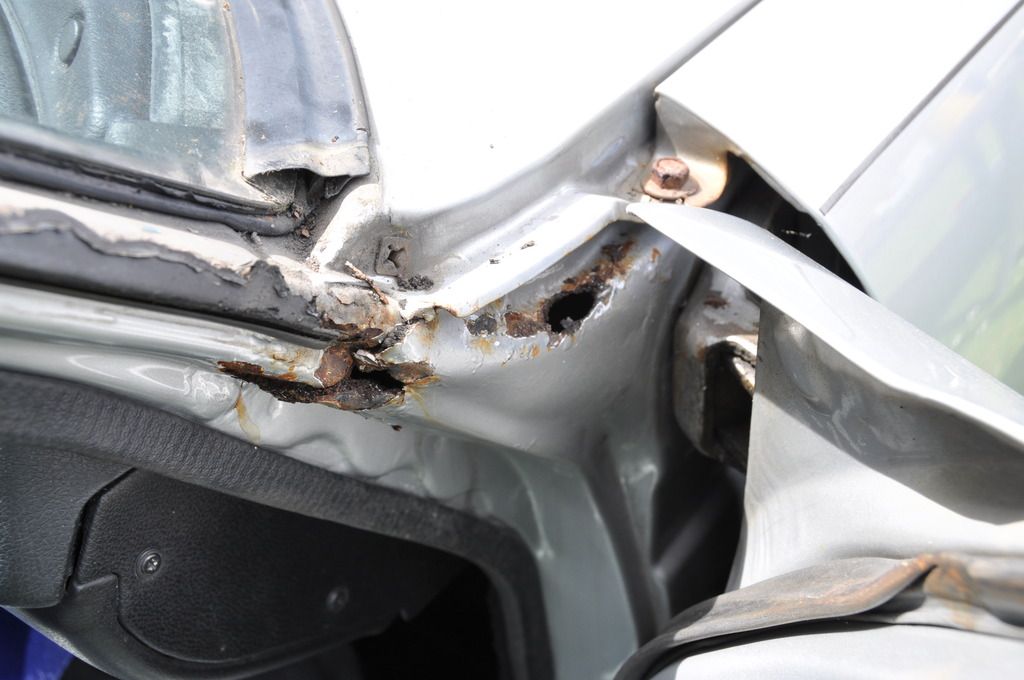 Inspection of the rest of the chassis for rust hasn't revealed anything at all bad. The previous owner had some welding done to fix the classic rear lower suspension mount areas, and liberally coated underneath with thick grease (yuck, but it seems to kept the rust at bay).
Question for the more experienced - does the level of rust shown look fixable on a "reasonable" budget?
KIMI 1 : RX-7 1st Gen "hybrid"; 1983 S2 running gear in a 1985 S3 shell, SORN'd, long term resto project
KIMI 2 : RX-7 1st Gen; 1983 S2, "identical" twin to KIMI 1, on the road
Plus a 2004 Full Bridgeported RX-8 too!
---
the problem with that rust at the top of the A post Malc is that it has allowed water inside the A post so you need to check the inside very carefully including the front of the driver side sill and the junction of the A post and the floor pan.... take the kick panel and speaker off in the drivers side footwell and have a good poke about.
The windscreen pillars are structural and tricky to repair from scratch, as is the top of the A post due to their profiles which are hard to form. Your best bet is to find a scrap car and cut out the repair sections that you need and then get them welded in..... these will be exactly the right profile and should give an 'invisible' repair if blended in properly....... You need to remove all the rust otherwise it will just come back again.
It's fixable as long as you can get at it all..... rust inside the A post box sections though is very difficult to get at.
Heavy corrosion in the windscreen pillars can weaken the shell a surprising amount... I once had a series 3 1st gen that looked mint..... I took it through one of those automated car washes that you drive onto and they pull the car through by the front wheel..... as soon as it started to pull, the windscreen cracked..... once the screen trims came off the replace the screen, the holes and rot in the screen pillars was found and this had allowed the shell to flex and crack the screen....... don't be tempted to try to use rust converter, filler and paint..... while the screen is out, cut out all the rot and weld some solid rust free repair panels in.
---
oh, that not good.
best cutting out and welding in new metal as no krust converter will fix that too far gone in places.
i know how you feel though as had to walk away from some cars where rust had eaten into the a pillars etc.

its a pain alright!
---
Sad times
What's the technique for undoing the trim clips without breaking everything? Any tips?
---